FORMS & OTHER INFORMATION
Download in the following form and fill it and submit it to the clinic for the registration as a new patient. If you have any queries feel free to contact us and our staff will get back to you to as soon as possible. Please make no appointment requests – Use our Online Booking system for Appointments. Our doctors do not routinely discuss results over the phone.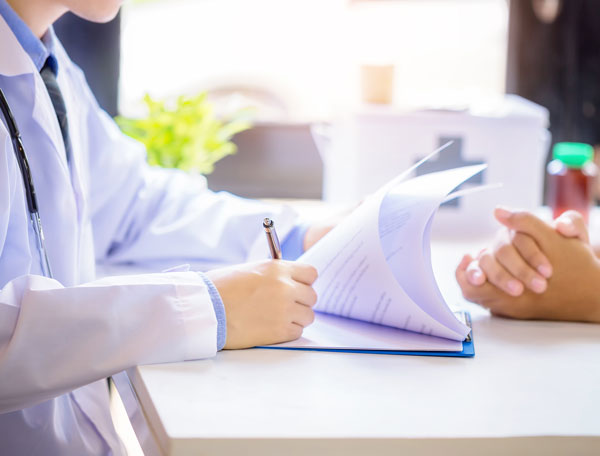 Communication / Telephone policy
Staff will take your details and will only interrupt a consultation if the problem is urgent. Staff will not take requests for scripts, medical certificates or referrals via the phone, appointments to see the GP are required.
Test results
If you have been referred for a test, please ensure you contact us for the result within two to three days. Results will not be provided over the phone.
Reminder system
All patients have given signed consent on the 'New Patient form' for staff to message them in regard to reminders or recalls. Our practice is committed to preventative healthcare. You have the option to opt out of receiving these reminders if you do not wish to receive these via messages.
Patient rights
Our practice regularly engages with local health services, such as specialists, allied health and hospitals. If required, your GP will provide sufficient information (a referral letter) to plan and facilitate optimal patient care.
Patients who require communication services
Patients who require communication assistance are asked to let the reception staff know when making the appointment.
Electronic Communications Policy
Patients are able to contact us via direct email at admin@drsatwp.com.au or by the 'Contact Us' page on our website (www.doctorsatwellingtonpoint.com). However, please be aware that appointments cannot be made via either method. If you require an appointment, please book online through our website, or phone the Clinic. Electronic communication is for general enquirers, complaints, feedback or for correspondence to be forwarded to your regular practitioner.
Management of patient health information
Our practice is committed to maintaining the confidentiality of your health information. For more details, please ask to see our Privacy Policy.
Patient feedback
Please speak to a member of the clinical team, administrative staff, or practice manager, if you have suggestions, or are unhappy with the service you have received. Alternatively, you can contact the Office of the Health Ombudsman on 133 646.